This weeks mention goes to Asturias by the Spanish composer Isaac Albeiniz. Asturias is a beautiful piece and has become one of the most important works of the classical guitar repertoire. It has been performed by some of the most established guitar players from John Williams to Andres Segovia.
Segovia's transcription is the most famous and most influential and the version I've included here.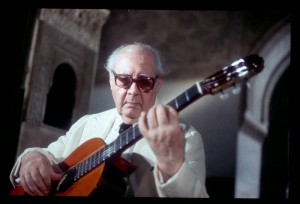 I've been neglecting my Classical playing a bit recently and also a bit in terms of mentions on the site so this is the perfect time to introduce this piece.
For anybody who's not familiar with it make sure and give it a listen, it's beautiful.
I had thought this piece was on my diploma a couple of months before I started studying and had got through a good portion of it myself before starting with my teacher only to find it wasn't on the syllabus anymore. I was very disappointed it wasn't on the list.
It's such a lovely piece and has been sampled numerous times by bands including The Doors in their song 'Spanish Caravan'.
Enjoy!