This weeks shout out goes out to Laura Marling.
I've been a fan of Laura Marling for a few years now and her last album 'I speak because I can' was excellent.
Her latest effort 'Once I was an eagle' sees her Guitar playing reach another level and is head and shoulders above the majority of singer songwrtiters doing the rounds at the moment.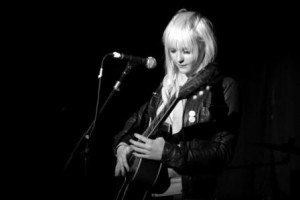 I saw an interview with her on the excellent Other Voices on RTE a few weeks ago and she mentioned she had been working a lot on her playing and it definitely shows on the album. Guitar playing aside her vocal melodies are also fantastic and it's great to see a singer songwriter push themselves so much.
There's some lovely fingerpicking on a nylon string guitar taken from her performance on Jools Holland on this track.
Hope you enjoy!